On August 17, a press conference called "Light Up Shenzhen, the City of 5G Wisdom" was held in Shenzhen. The mayor of Shenzhen announced: Shenzhen has achieved full coverage of 5G independent networking, and Shenzhen is the first to enter the 5G era. This means that the application of 5G, cloud, AI, Internet of Things, big data and other technologies will soon become popular.
The widespread application of 5G, big data, Internet of Things and artificial intelligence technologies makes cities more "smart"!
"New Infrastructure"-Smart City
In March, the Standing Committee of the Political Bureau of the CPC Central Committee held a meeting and proposed to speed up the construction of new infrastructure such as 5G networks and data centers; the two sessions were held, and the "new infrastructure" was included in the 2020 government work report…in a while, " "New infrastructure" has become a hot spot of national concern.
In fact, the "new infrastructure" mainly includes: 5G base station construction, UHV, intercity high-speed railway/urban rail transit, new energy vehicle charging piles, industrial Internet, big data center, and artificial intelligence. Under the trend of "new infrastructure", smart cities have become the focus of attention as the main stage of digital economy empowerment.
A smart city is a new concept and model that uses new generation information technologies such as the Internet of Things, cloud computing, big data, and spatial geographic information integration to promote the intelligentization of urban planning, construction, management and services. Creating a better life, creating a harmonious city and a sustainable environment has become the common vision of the development of human society. 
Make the city more "smart"
According to a report, my country's smart city market is expected to reach 18.7 trillion yuan by 2021. General Secretary Xi Jinping also emphasized during his visit to Zhejiang: "Using cutting-edge technologies such as big data, cloud computing, blockchain, and artificial intelligence to promote the innovation of urban management methods, management models, and management concepts, from digitization to intelligence to intelligence, Making cities smarter and smarter is the only way to promote the modernization of urban governance systems and governance capabilities, and the prospects are broad. "How to make cities smarter is an important issue facing modern urban governance.
Nowadays, new technologies such as 5G, big data, Internet of Things, and artificial intelligence are constantly developing, and they are widely used in the construction of new smart cities in my country, giving birth to digital, networked, and smart public service models and new urban governance concepts. It brings many conveniences to people's production and life, such as: residents can enter the community by brushing their faces; when the elderly living alone at home can use smart devices to realize intelligent monitoring of kitchen fumes, gas, doors and windows, and timely feedback to the property, children, etc. .
The city of the future will be "smart" everywhere. As a smart city solution provider, Lingzhi hopes that through our unremitting efforts, the city can truly become smart and bring artificial intelligence to everyone and every family. 
Let's take a look at what Lingzhi has done for the construction of smart cities?
Lingzhi uses facial recognition gates, facial recognition door locks, facial recognition access control and intelligent security monitoring equipment to create a smart living environment for people and bring more convenience and safety to people's lives.
Lingzhi assisted the construction of the smart community of Suzhou Xiangman Yayuan, equipped the community with a smart access control system and a "smart community" management system, established a demographic analysis map of community residents, and successfully realized the intelligentization of the entrances and exits of the community and unit System management has been recognized by relevant departments and all walks of life.
Relying on the original artificial intelligence edge algorithm, Lingzhi conducted technical research on the "ten chaos and one super" city appearance chaos that has plagued the management of Jinqiao Town, Pudong for a long time, and successfully realized intelligent discovery, intelligent order dispatch, intelligent disposal and intelligent research and judgment A series of functions have effectively solved the problems of difficulty in obtaining evidence for urban management law enforcement, lack of manpower, difficulty in obtaining evidence at night and difficulty in law enforcement, etc., which has greatly improved the urban appearance of Jinqiao Town and won widespread praise from the society.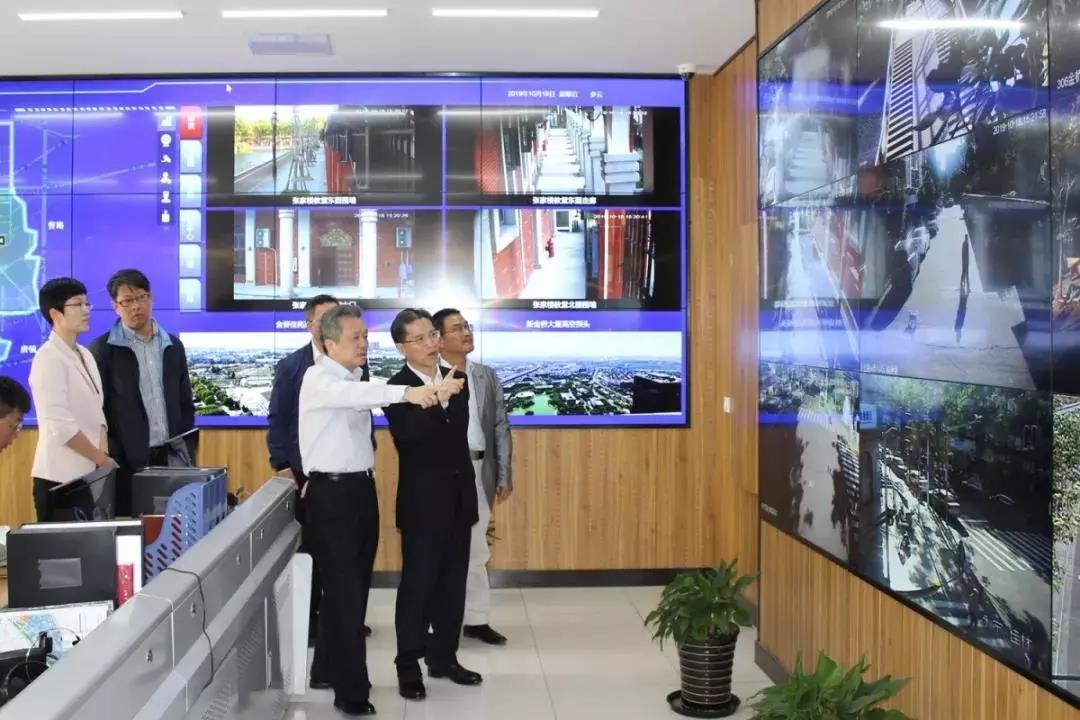 In addition, Lingzhi has a number of smart city construction projects in Shanghai, Zhejiang, Jiangsu and other places, and has achieved remarkable results, providing powerful empowerment for public safety and urban governance, and making urban construction more intelligent, safer and more secure. Efficient.
The future is worth looking forward to! 
Build the future world with artificial intelligence
The era of the Internet of Everything under 5G is also the era of artificial intelligence. Lingzhi Technology has always adhered to the use of artificial intelligence technology to promote the construction of smart cities, and relying on unique visual algorithm technology to contribute to the development of smart cities.
In the future, we will continue to innovate in technology, provide system solutions for the development of smart cities, and become a lifetime partner of smart cities.
In the practice of smart cities, we have been on the road.